When you book a chocolate fountain from The Chocolate Chick, you don't need to worry about the details…that is why you hired us!
We offer three service options: Full serve, self-service and semi-full service.
1.  Full Service
Our Customer Service Operators will take care of everything for the chocolate fountain including:
• Chocolate for fountain
• Set up and clean up
• Three hours of flowing chocolate service
• Skewers for dipping
• Coordination with your planner/facility, if required
• Assisting your guests with the use of the fountain
• Maintaining a clean environment
OPTIONAL – Dipping items for the fountains (call for pricing)
2.  Self Service
Perfect for events for 40 guests or less
• Includes chocolate, detailed operating instructions along with dipping suggestions as well as skewers.
• Customer will pick up and drop off fountain at mutually agreed upon time and place. We are based in Herndon, Virginia but may have locations in DC or Maryland available. Please ask for details.
We offer several size fountains to fit every special occasion.
---
Up to 40 guests – Mini Fountain
Perfect for in-home social events or small gatherings such as:
Rehearsal dinners           Poker night
Bachelorette parties        Surprise parties
Small dinner parties        Baby showers
Girls'/Guys night in          Office parties
Self service option:  $175 (plus tax)- Includes 24 hour rental
Includes chocolate, detailed operating instructions along with dipping suggestions. Skewers are provided along with a leveler for balancing the fountain.
Attendant (Optional):  $149 (up to 3 hours)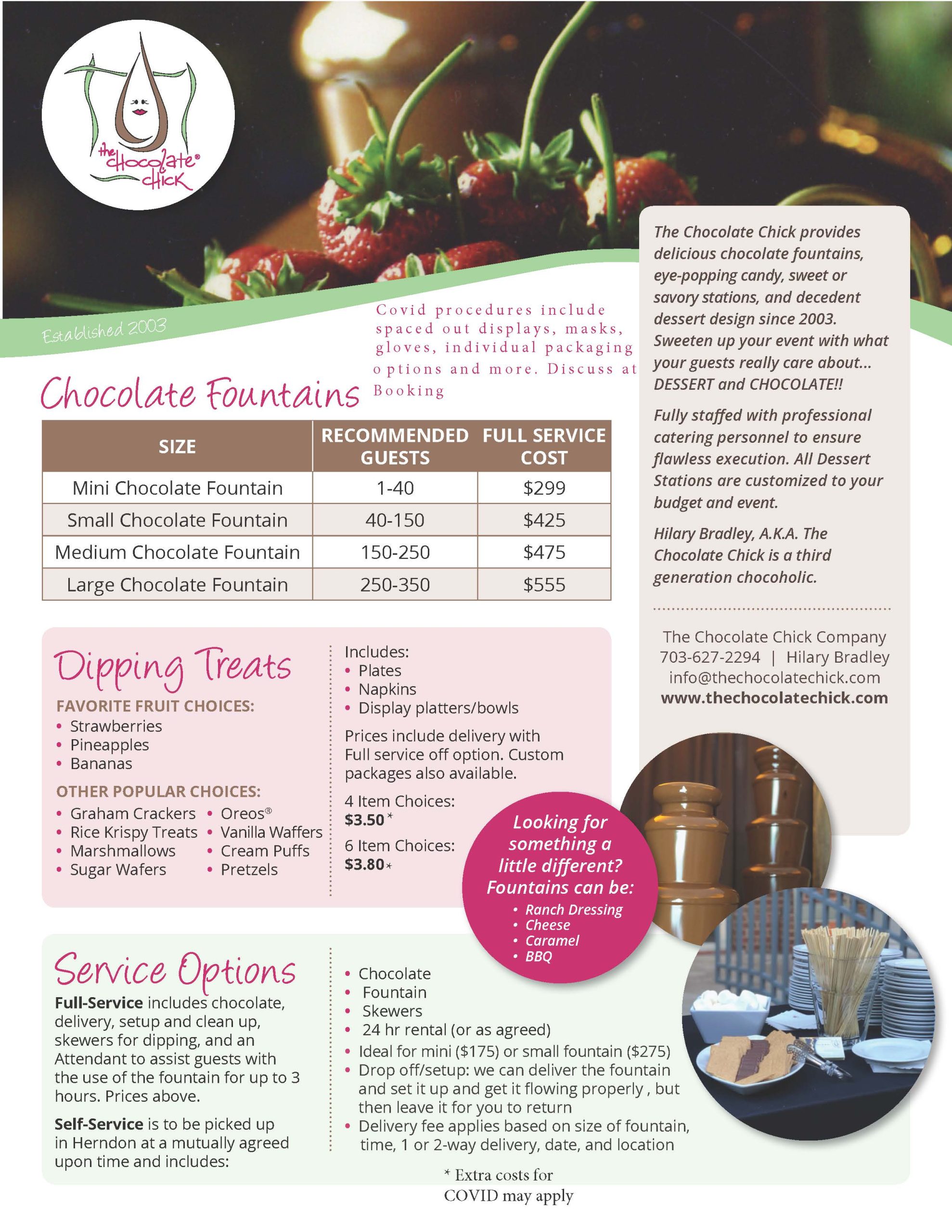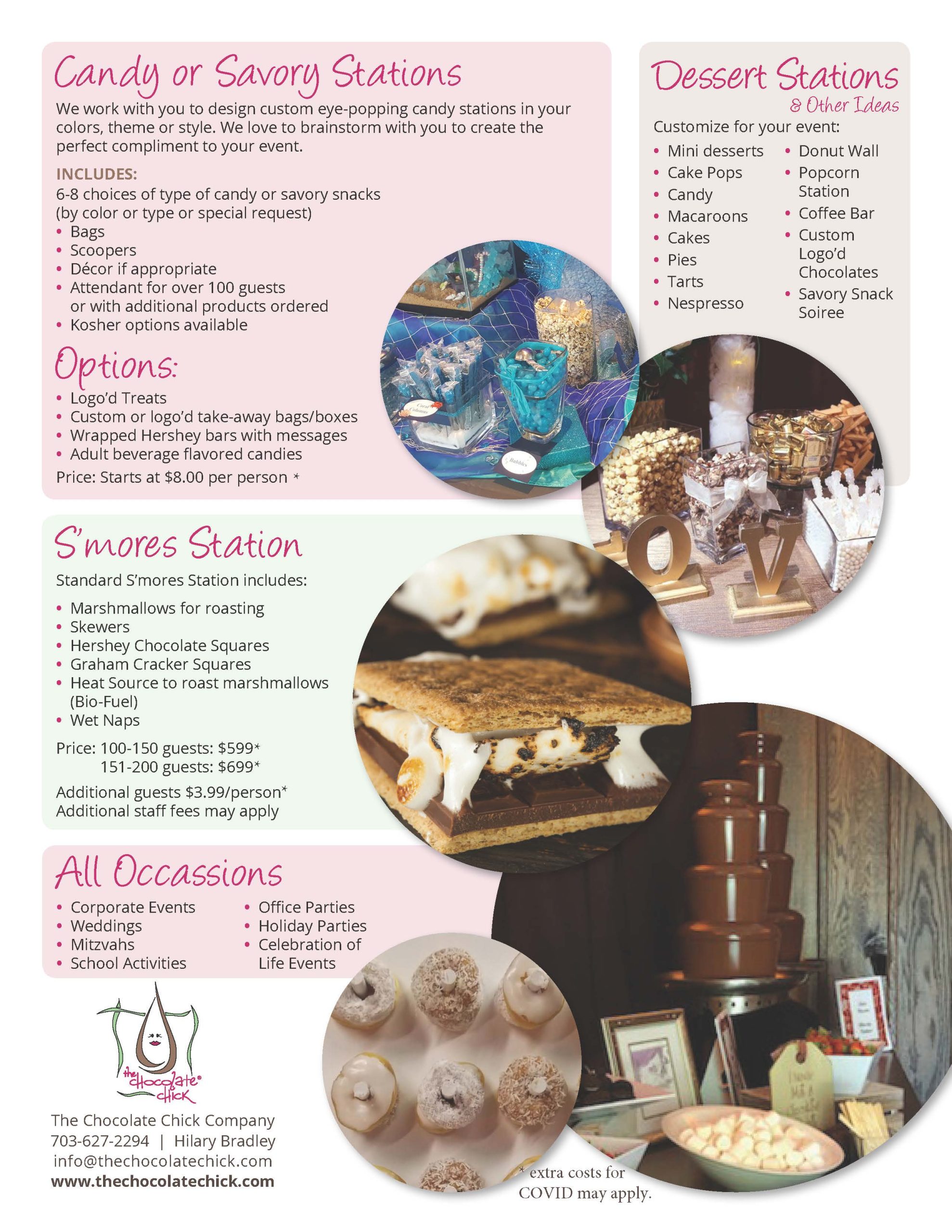 Make A Payment
We require a reservation and a $200.00 deposit at the time of booking to confirm your date.
Reservations are limited and are on a first come-first served basis. A contract will be generated from your  CONTACT US form.
As a courtesy, we will hold your date without a deposit for 5 days to allow you the time to review the contract and mail your deposit or process it via credit card.
The balance of your payment is due 10 days prior to the scheduled date of your event.
Once we have obtained the details of your event, we will e-mail you a contract for your to review and signature.
If ordering dipping items from The Chocolate Chick, the final head count and food payment is due 5 days prior to your event.
If paying by check, checks should be made payable to The Chocolate Chick Company and mailed to:
The Chocolate Chick
P.O. Box 1046
Herndon, VA 20172-1046
If paying by credit card, click on the buttons below for secure site.
Choose to make an initial deposit of $200, pay your remaining balance, or pay for a fountain in full.
Make your initial deposit to secure your fountain rental here:
Already made your $200 Deposit? Pay your remaining balance below:
Ready to pay in full with no Initial Deposit Required? Click Below:
Would You Like To Make A Payment For A Custom Amount? Click Below